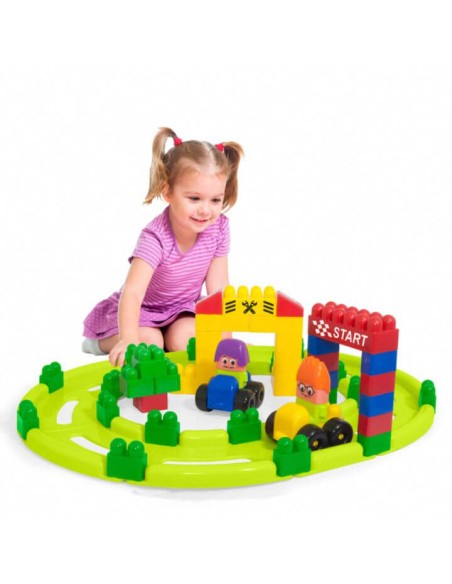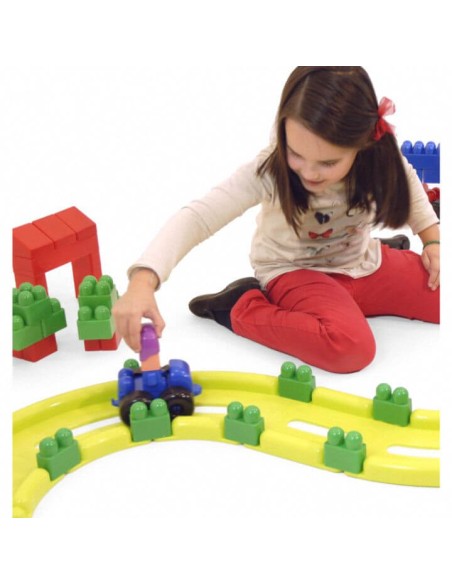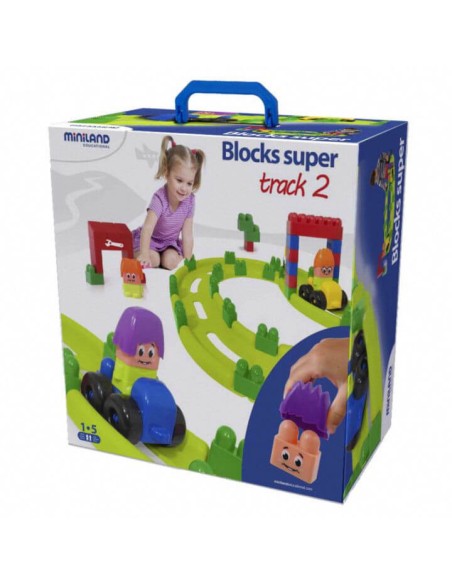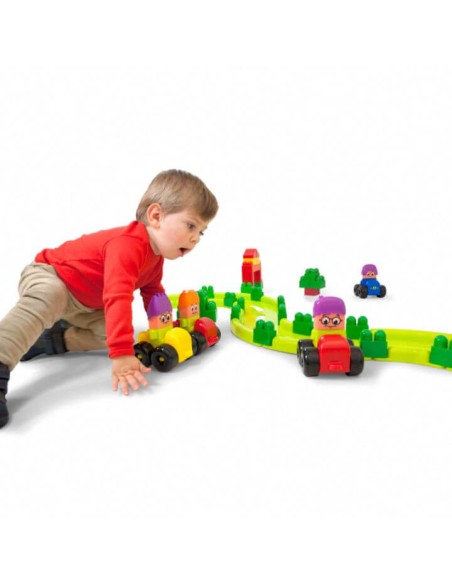 Set Track 2 - Super Blocks 61 pieces
All the elements larger and easier to manipulate young children. All parts are universal and can be installed in different ways. Children is surprising, and they have fun its multiple possibilities, because one and the same set can get different results.
A new program for the game Blocks Super offers different models of cars, trenches, channels and blocks, Lacy patterns that allow you to collect different venues, theme.
Include figures to create scenes from the game.
Features:
2 cars
2 characters
57 PCs